About Tower Cranes
Our tower cranes have a reputation for being easy to adapt to a working environment: sites which are high up, crowded or widely spread.
Operational within a single day, telescopic and modular. City Cranes are suitable for projects in urban areas. For maximum efficiency in minimum space, the City Cranes provide all the advantages of power, safety, and ergonomics.
The City Crane range is the right crane concept for multi-storey apartment dwellings and commercial projects.
The quiet emission-free electric operation is ideally designed and suited to reduce the disruption and stress imposed on the local residential environment, which may surround construction sites.
Choose a model below for more information and download a specification sheet.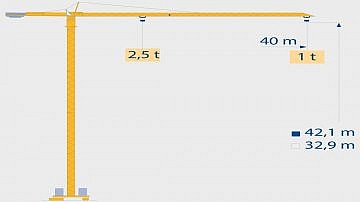 The Potain MC 50B is a hammerhead tower crane with square 1.2m or 1.6m tower sections. Constructed on site usually with a mobile crane, out of small tower and jib sections with many different configuration options. Maximum freestanding 40 …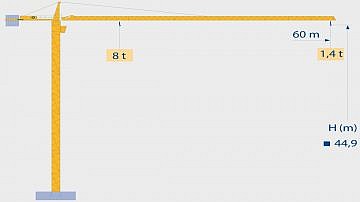 The Potain MC 175B is a hammerhead tower crane with square 1.6m tower sections. Constructed on site usually with a mobile crane, out of small tower and jib sections with many different configuration options. Maximum freestanding 45 meters …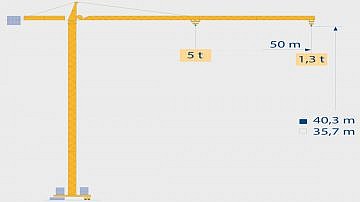 The Potain MC 85B is a hammerhead tower crane with square 1.2m or 1.6m tower sections. Constructed on site usually with a mobile crane, out of small tower and jib sections with many different configuration options. Maximum freestanding 40 …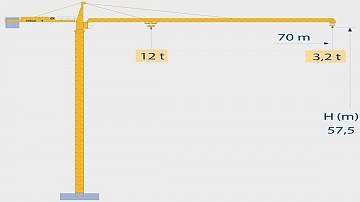 The Potain MC 310K12 is a hammerhead tower crane with square 2m tower sections. Constructed on site usually with a mobile crane, out of small tower and jib sections with many different configuration options. Maximum freestanding 57 meters …